---
Seminar timetable

10.30 am | Prince Evans Conveyancing for the First Time Buyer
In this seminar Adam Crawford, Partner at Prince Evans Solicitors, will provide a simple overview of conveyancing for the first time buyer. Adam will explain the role of your lawyer when you purchase a property, the legal steps which need to be undertaken from the point of agreeing to purchase a property through to completion of the purchase. Adam will also look at some of the popular products available to the first time buyer including shared ownership and help to buy. Following the seminar there will be a Q&A where Adam will take questions from the audience.

11.15 am | Peabody Guide to Shared Ownership
We know the process of buying through Shared Ownership can seem daunting for first time buyers. From financial assessments, mortgage applications and legal documents, the steps to your dream home could almost seem impossible. We'll share with you our simple 8-step guide to buying a Shared Ownership home, whilst dispelling the myths around Shared Ownership and share our 'top tips' for a smoother buying journey. Find out more about getting your foot on the property ladder today with Peabody.

12 pm SiteSales Property Group – The Complete Sales Process
At SiteSales Property group, we understand that buying your first home is a daunting experience, and is often clouded by technical terms and confusing procedures.
The Seminar will explore the complete sales process from start to finish, covering all aspects of eligibility and affordability for private sale, shared ownership and help to buy.
From how to check your affordability, to what is required at reservation, through to the legal terms on completion documents, the experts at SiteSales Property group, will completely unravel every step and answer any questions you may have on of purchasing your first home.

12.45 pm Which? Mortgage Advice – A guide to buying your first home
The Which? Mortgage Adviser's seminar will help give first time buyers a clear understanding about all the elements involved when buying their dream home. From determining how much they could borrow and the amount of deposit required, to how the mortgage process works and all the mortgage options available on the market. This session will help to clarify the confusing jargon that first time buyers may come across while laying out the information, and documents, required to secure a mortgage. With plenty of time for your questions too, this session should not be missed.

1.30 pm Help to Buy
Laura and Alexa from Help to Buy London will explain how the scheme works, what an agent does, how you access the scheme, the criteria and how affordability is assessed. At the end of the presentation, there will be an opportunity to ask questions.

2.15 pm Which? Life Insurance
Do I need Life Insurance? A simple guide to protecting you and your family.
We understand – buying your first home is exciting but thinking about what would happen if you were unable to earn a living or died before your time is quite the opposite. This seminar is designed to give you a basic understanding of the different types of personal protection products available to you and whether or not you might need them.

Powered by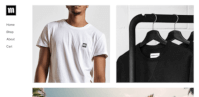 Create your own unique website with customizable templates.