---
EXHIBITORS - 2 March 2019



Find out who will be exhibiting at the First Time Buyer Home Show in Stratford on Saturday 2 March 2019. The list of exhibitors is constantly being added to so do pop back regularly to see who else will be there!

---
Headline Sponsor

SiteSales Property Group

SiteSales Property Group have been established as experts in 'new build' property sales for over 30 years. Operating in and around London and the South East, offering a vast range of shared ownership, shared equity and private sale homes on behalf of Housing Associations, Developers and Registered Charities. SiteSales work closely with our clients to ensure an unrivalled level of service throughout the sales process. We pride ourselves in our Customer Service, understanding the needs of the buyer, with a view to a simple and stress-free process whilst exceeding the expectations during the journey.
site-sales.co.uk
---
Direction LawDirection Law has over 30 years' experience of working with housing associations and private developers' clients, helping them to negotiate every aspect of their home purchase journey.

Due to our particular specialisms in new build and affordable housing transactions, we are panel members for many housing associations, private developers and financial advisors who work within this sector.

We have a team specialising in new build shared ownership and a separate department dedicated to resales, staircasing etc. Our new build department works closely with private developers on all types of new build schemes, including those sold at a discounted price and any that have an equity loan element such as Help to Buy.

Whatever type of transaction we are instructed on, it will be handled by a specialist in that field, and by staff that are accustomed to helping first time buyers to achieve their ultimate goal of homeownership.directionlaw.co.uk

StepLadderStepLadder helps reduce the average time taken to raise your property deposit by 45%, compared to saving alone. We do this by enabling groups of qualified UK first time buyers to work together. StepLadder also provides members with access to exclusive specialist knowledge and group-buying discounts throughout the property buying process.joinstepladder.com
---
Help to BuyAldwyck Housing Group is the government appointed Help to Buy Agent for Equity Loans in London. We work with house builders who are registered for Help to Buy Equity Loans in London. Equity loans are up to 40% of the property value; for full information on equity loans please visit the website.helptobuylondon.co.uk

Which? Mortgage Advisers

Which? Mortgage Advisers - part of the Which? Group - is an impartial and independent mortgage broker. Its team of advisers will search thousands of mortgages to find the right one for your personal circumstances. Their recommendation will be tailored to your individual requirements and they'll look after you for the entire process, from the moment you make your first inquiry, right through until you get your keys. They are experts in helping to ensure you have a stress-free experience. You'll be assigned both a dedicated mortgage adviser and a case handler who will oversee all the administration requirements on your behalf.


Their advisers are not tied to any particular lender or panel and they will even let you know if you could get a better rate by going direct to a lender instead of using their service. For further information, including in relation to what you pay to use Which? Mortgage Advisers, please visit the website at mortgageadvisers.which.co.uk
---
Southern Home Ownership

As part of Southern Housing Group, one of the oldest and largest Housing Associations in the South East of England, we're proud to reinvest every penny we make in providing quality homes and services for our customers and local communities. Purchasing your Southern Home Ownership home also contributes to the regeneration and development of homes and communities for others. We're recognised as a leader in providing premium homes that shape the way people want to live. So we don't just build better buildings – we build better living.shosales.co.uk

Leaders Romans Group

Helping first-time buyers on their journey to homeownership, the Leaders Romans Group has a dedicated Shared Ownership Team. They work closely with the UK's leading Housing Associations and house builders to provide buyers with many options and a guided journey when purchasing their home.

leaders.co.uk/sharedownership
---
Prince Evans Solicitors LLP

Prince Evans Solicitors LLP dedicated and experienced new build homes team specialise in acting for developers, housing associations and private individuals in the sale and purchase of new build or shared ownership properties. Prince Evans have vast expertise and pride themselves on providing a proactive and customer focused service.

prince-evans.co.uk

Taylor Wimpey East London

Taylor Wimpey East London builds quality new homes across London and Essex. We understand that buying a home is a significant financial and emotional investment, so we aim to make buying, moving into and living in a Taylor Wimpey home as easy as possible for our customers. Delivering a great product and service that goes beyond our customers' expectations is at the heart of what we do.

taylorwimpey.co.uk
---
Higgins HomesWhen choosing a new home, Higgins Homes understand the importance of individuality, reliability and, above all, quality.
Since we began designing and building homes over 50 years ago, Higgins Homes has become a well - respected name across London & the South East, winning numerous industry awards and establishing a reputation for excellence along the way.

Our approach is simple. Whether it's a contemporary urban apartment or rural family home, every Higgins Homes development is crafted with care and attention to detail, from the desirable locations and stand- out architectural design to the finishing touches that make all the difference.

What's more, every Higgins Homes property is, naturally, made to stand the test of time. As a company we are committed to the highest build standards, expert workmanship and finest materials.

higginshomes.co.uk

So Resi





So Resi is the brand for shared ownership homes by Metropolitan Thames Valley,

one of the UK's largest housing associations.

So Resi aims to improve understanding, change perception and increase awareness of shared ownership and break down the barriers to home ownership.



Find out more at soresi.co.uk
---
New Homes Law

New Homes Law are an independent, vibrant property law firm specialising in New Build and shared ownership conveyancing. Our dedicated conveyancers provide our clients with essential, practical advice from instruction through to completion.

Our comprehensive and friendly approach enables our teams to confidently guide clients through the process of purchasing a new home. At New Homes Law, we know the importance of providing support to all of our clients, whatever the circumstance.

Working alongside Developers and Housing Association's has given us a good knowledge of what is required in order to keep transactions timely and seamless.nhlaw.co.uk
---
Peabody

Peabody has over 150 years of history, experience and expertise. With over 55,000 homes, we are one of the largest housing providers in London and the south-east.

Our ambitious house building programme aims to provide thousands of high quality new homes for private sale, Help to Buy, Shared Ownership and social rent.

London has been our home for over 150 years. Make it yours.

peabody.org.uk

Notting Hill Genesis





With over 64,000 homes owned & managed across London and the South East, Notting Hill Genesis is one of London's leading housing providers, offering a range of home ownership solutions, from Shared Ownership to Help to Buy, open market sales as well as resales and leasehold management.





nhgsales.com



---
Lawcomm Solicitors

Lawcomm Solicitors offer an award-winning conveyancing service to first time buyers seeking to buy their first property and work as recommended solicitors to several housing association and private developers on a nationwide basis. Contact our Shared Ownership and New Build Team for a no obligation discussion and estimate of costs.

lawcomm.co.uk

Post Office Mortgages

Thinking about buying your first home? Then Post Office Mortgages are here to help. For years we have been helping First Time Buyers turn their dream into a reality by offering a wide range of mortgages including our First Start and Post Office Family Link ™ products. If you would like to find out more about how we can help you or if you just need some guidance or information, then do come and visit us on our stand where we will be happy to help.

Post Office Money Mortgages are provided by Bank of Ireland UK.

postoffice.co.uk/mortgages Compliance number 12868180115
---
Property Booking

Launched in 2017, Property Booking is the leading shared ownership portal for firsttime buyers and the preferred website for affordable home ownership providers to

list their homes with.

From high profile city centre developments to traditional town and country family homes, brand new properties to resales

propertybooking.co.uk

showcases shared

ownership homes across London and the rest of the country if you're looking for a home further afield. You'll find detailed property information, check your eligibilitywith our simple online checker, and book appointments to view homes & meet the teams selling properties in your area; we've got everything you need to help find your perfect shared ownership home.

Central to what we do is providing an easy step-by-step journey on the

propertybooking.co.uk

website, simply because we're passionate about making shared ownership less complicated for the people who need it the most.


propertybooking.co.uk


L&Q

L&Q is a regulated charitable housing association and one of the UK's most successful independent social businesses. The L&Q Group houses around 250,000 people in more than 95,000 homes, primarily across London and the South East.

L&Q's vision is that everyone has a quality home they can afford, and we combine our social purpose with commercial drive to create homes and neighbourhoods everyone can be proud of.

We focus on the needs of our existing social housing residents by investing in their homes, local communities and services. We also create high quality homes for private rent, shared ownership and outright sale.

As a charitable organisation, our role goes beyond providing homes and housing services. We are a long-term partner in the neighbourhoods where we work. We hope to build aspiration, opportunity and confidence in our communities through our £250 million L&Q Foundation and our skills academy. Our care and support subsidiary, L&Q Living, also offers housing and other assistance to meet the evolving needs of older and vulnerable people in our society.

lqgroup.org.uk
---
Redrow Homes

Redrow Homes Ltd. is one of the UK's leading residential

housing developers with a strong track record of

delivering high-quality homes across London and the

South East.

Redrow Homes Ltd. has been repeatedly recognised

for their high-quality design within the industry and was

awarded the 'best large housebuilder' award twice in

the last three years. Their approach to development

is specific to each site, with an emphasis on excellent

customer service, and high-quality, individual design

which both respects and reflects the local surroundings.

In Greater London, Redrow Homes Ltd.

Redrow Homes Ltd. has also been named as a top 100

apprenticeship employer for 4 consecutive years.

redrow.co.uk

Share to Buy

A one stop shop for affordable home ownership schemes, Share to Buy is the UK's best-established online property portal for first time buyers looking to purchase their own home through Shared Ownership or Help to Buy.

On

sharetobuy.com

, budding buyers will find a property search tool, how-to guides, jargon busting videos and impartial resources on Shared Ownership mortgages. Potential buyers can also register for alerts on properties which meet their requirements, as well as signing up to receive notifications about brand new schemes which may be of interest to them, all based on their individual search criteria.

Share to Buy are also the hosts of the bi-annual London Home Show event which takes place in March and September at the QEII Centre in Westminster every year.

sharetobuy.com
Powered by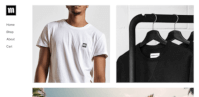 Create your own unique website with customizable templates.