---
EXHIBITORS - SEPTEMBER 2017



Find out who will be exhibiting at the First Time Buyer Home Show in Croydon on Saturday 30 September 2017. The list of exhibitors is constantly being added to so do pop back regularly to see who else will be there!
---
Headline sponsor
Thames Valley Housing
Thames Valley Housing is a not-for-profit housing association based in Twickenham. Since 1966, we have helped to create over 14,500 quality homes in London, Berkshire, Surrey, Hampshire, Oxfordshire, Buckinghamshire, Wiltshire and Sussex. These include traditional rented housing, shared ownership, key worker and student accommodation.
Our vision is "for everyone to have the chance to build their lives from a base of a good home". All our profits are used to support our vision.
tvhsales.co.uk
---
Post Office Money ®

Thinking about buying your first home? Then Post Office Money Mortgages is here to help. For years we have been helping First Time Buyers turn their dream into a reality by offering a wide range of mortgages. If you would like to find out more about how we can help you or if you just need some guidance or information, then do come and visit us on Stand 24 where we will be happy to help.

Post Office Money Mortgages are provided by Bank of Ireland UK.

postoffice.co.uk/money

Help to Buy

Aldwyck Housing Group is the government appointed Help to Buy Agent for Equity Loans in London. We work with house builders who are registered for Help to Buy Equity Loans in London. Equity loans are up to 20% of the property value; for full information on equity loans please visit the website.

helptobuylondon.co.uk
---
Direction Law

Acting for First Time Buyers is over 80% of what we do. We have been offering an excellent service for over 25 years and, in 2013, we completed over 2200 First Time Buyer transactions.

But don't just take our word for it, see what the people we work with say:

Clients: "Extremely supportive"; "Will use again"

Housing Associations: "They put their customer's needs first" "A unique 'can-do' approach"

Leading Mortgage Advisors: "It's a pleasure to work with Direction Law"

Our service is proven with 94% of our clients saying they would recommend us to others.

directionlaw.co.uk

Inspired Homes

Inspired Homes, a specialist in micro-apartments, is a London-based multi-award-winning homebuilder focusing on high tech, high spec affordable private homes. Offering ample natural light, solid wood floors, big name kitchens and bathrooms, and superfast internet connectivity, Inspired's innovative, design-led approach to layout makes the most of every inch of space, to offer apartments at prices with first-time buyers in mind. With developments in Croydon, Sutton, Epsom, Crawley, Chertsey and Manchester, prices start from as little as £132,950 and often include a superb range of communal facilities and services such as rooftop terraces, residents' lounges, concierge and Brompton bike hire.

inspiredhomes.uk.com
---
Experian

Taking the time to check, understand and improve your credit report before you apply for a mortgage could mean lower interest rates and more money in your pocket each month.

Experian are the UK's No.1 credit monitoring service and with a FREE 30-day trial of Experian Credit Expert, you'll get access to your credit report and expert credit management advice from our UK-based team – meaning you can apply for that mortgage with confidence.

experian.co.uk

Countrywide

Countrywide is the UK's largest property services and estate agency Group, achieving national coverage through its 50+ established high street brands.

Countrywide Residential Development provides specialist end-to-end new homes solutions tailored to the needs of developer clients. From initial land acquisition and market research reports, through to new homes sales and purchasing stock, we deliver a market-leading integrated residential property service designed to sustainably drive the new homes industry.

Countrywide's holistic proposition includes the Countrywide Land Network, Residential Development, Research and Analytics, Residential Property Fund, PRS, Ikon, Hamptons International Wealth Management, and Hamptons International Sales.

countrywide.co.uk
---
Lawcomm Solicitors

Highly Commended Best Law Firm for Conveyancing at the First Time Buyer Readers' Awards 2017, Lawcomm Solicitors provide a cost-effective, tech-driven service for first time buyers.

A completely digital instruction process using web-based documents, e-signatures and online payment available on any device provides speed, convenience and security for purchasers.

Recommended by developers, housing associations and mortgage brokers in London and nationwide, with competitive Fixed Fees and a No-Move-No-Fee Policy, specialist teams for Newbuild, Help to Buy, and Shared Ownership, and offices in London and Hampshire, Lawcomm's conveyancing service is hard to beat anywhere in the country.

The team at Lawcomm love to answer questions about any aspect of the home buying process, not just the legal bits, and look forward to meeting you at the show.

lawcomm.co.uk

Guinness Homes

In 1890 Edward Cecil Guinness, the great grandson of the founder of the Guinness Brewery, gave £200,000 to set up The Guinness Trust. This is the equivalent of at least £25 million in today's money. Today Guinness Homes is a national operation offering Shared Ownership homes throughout England.

guinnesshomes.co.uk
---
Metropolitan

At Metropolitan, we have been providing a home ownership service for over thirty-five years. Helping over 42,000 people on low and moderate incomes to buy and rent high quality homes affordably.

We are committed to putting our customers first. Our aim is to provide a high quality service which meets the needs and improves the lives of our customers.

metropolitan.org.uk

Prince Evans Solicitors

Prince Evans is proud to have one of the largest Affordable Home Ownership conveyancing teams in London; led by award winning Partners specialising in Social Housing..

The team benefits from a number of professional and friendly staff all of whom are extremely experienced and well versed in helping First Time Buyers take their first steps onto the property ladder.

Prince Evans is on the panel for several Housing Associations evidencing our long standing commitment to affordable home ownership and consistency in delivering excellent customer service at competitive prices.

prince-evans.co.uk
---
Which?

Which? gives you impartial mortgage advice when buying your first home. Which? is here to take the hassle out of the research process to make sure all goes smoothly. You'll have your own dedicated mortgage adviser and caseworker - they'll help you every step of the way, from when you start dreaming about your new home, to picking up the keys.

Which? advisers don't work for commission, so when they recommend a mortgage there's no hidden agenda. They'll search all of the market deals and tell you if you'd be better going direct to a lender.

Which? is owned by the consumer champion Which? Group, who have been giving independent advice and campaigning on behalf of consumers for more than 50 years.

mortgageadvisers.which.co.uk/first-time-buyer/

London Square

London Square takes its name from the ethos of London's famous squares - the sense of community and enduring legacy they have provided over the centuries.

By focusing solely on the capital and its surrounding areas, London Square, founded in 2010, specialises in developing homes which reflect the aspirations of the capital's residents.

londonsquare.co.uk
---
StepLadder

StepLadder helps reduce the average time taken to raise property deposits by 45% compared to saving alone. We do this by enabling groups of qualified UK first time buyers to work together. StepLadder also provides members with access to exclusive specialist knowledge and group-buying discounts throughout the property buying process.

joinstepladder.com

Magna Group

Magna Homes works on the ethos that luxury and build excellence should not be confined to a certain size or a certain place.

The hallmark of Magna developments is high quality, high specification affordable homes. Using intelligent design and utilising natural light we create clean, uncluttered living spaces ideal for those looking for their first home.

magnagroup.co.uk
---
The Haywoods Group

Established in 1993, The Haywoods Group is a family-owned, residential development business, delivering quality homes for first-time-buyers in South and West London.

Our primary focus is on mid-size schemes of approximately 20 units.

We have several active and upcoming eligible Help-to-Buy projects to suit first-time-buyers of all budgets.

haywoodsgroup.com
Powered by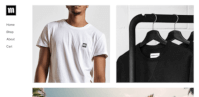 Create your own unique website with customizable templates.